Maybank Women Eco-Weavers
IMPLEMENTATION OF MAYBANK WOMEN ECO-WEAVERS IN CAMBODIA
The Takeo province has long been the hub for traditional silk weaving in Cambodia. The Maybank Silk Weaving training Centre in Takeo works to promote traditional Cambodian textiles globally in a sustainable manner while creating business opportunities for underprivileged women. The training centre partnering Color Silk Foundation is Cambodia's first formal silk weaving training centre. The centre is located about 65 kilometres away from Phnom Penh. Trainees are given weaving training, capacity building and production-related financial incentives as well as the tools to help them and their families become economically independent. Maybank also supports a sericulture programme to plant mulberry trees which are essential for silk thread production. To date, The Maybank Silk Weaving Training Centre in Takeo Province has trained 151 weavers. Many of the graduate weavers are earning between USD150 to USD250 a month. To date there are more than 350 farmers planting more than 49,000 mulberry trees. The mulberry farmers are currently earning between USD8 to USD35 for each harvest.
We have expanded the programme with a new weaving center in Siem Reap in July 2019. To date, there are 13 new women weavers currently undergoing training and supporting 32 mulberry farmers with more than 10,000 mulberry trees being planted.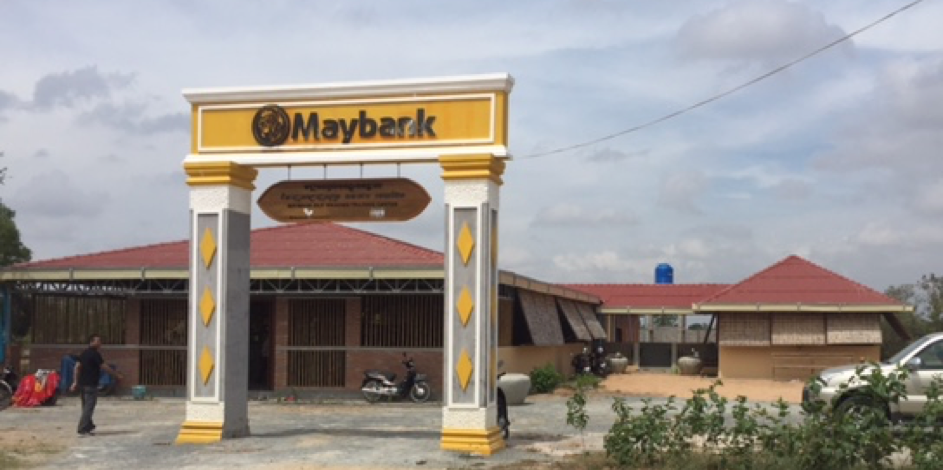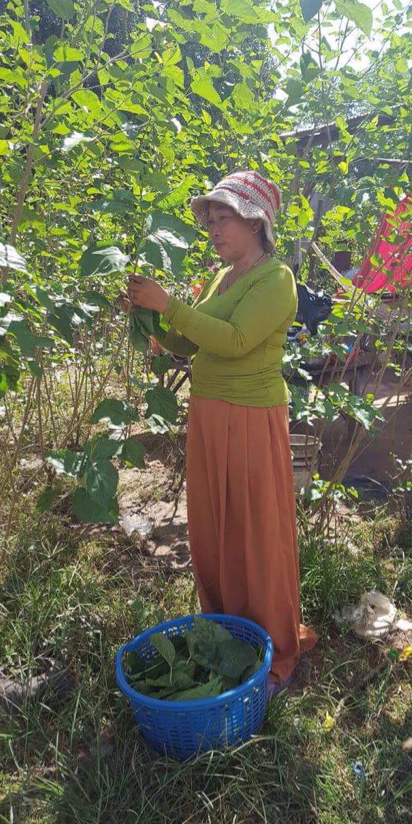 IMPLEMENTATION OF MAYBANK WOMEN ECO-WEAVERS IN INDONESIA
In Indonesia, the Maybank Women Eco-Weavers Programme adopted a microfinancing approach to help weavers buy the raw materials they need. Our programme partner works with some 400 women in four weaving learning centres located in East Lombok, Central Lombok (West Nusa Tenggara), Sawah Luntoh and Tanah Datar (West Sumatera). The Maybank Women Eco-Weavers was featured and showcased at the ASEAN 50th Anniversary Celebration in 2017 in Jakarta. The objectives of the programme are in line with the ASEAN Socio-Cultural Community Blueprint 2025 which seeks to promote high quality of life, equitable access to opportunities, protection of human rights and, at the same time, to preserve the arts and culture of the ASEAN Region.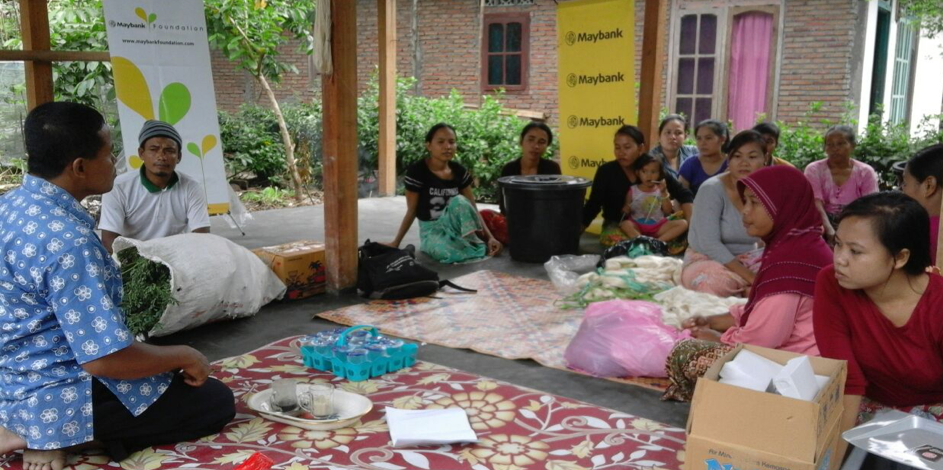 IMPLEMENTATION OF MAYBANK WOMEN ECO-WEAVERS IN LAOS
In Laos, we partner Mulberries, an organization founded by Madam Kommaly Chanthavong, a recipient of the 2015 Ramon Magsaysay award. Mulberries currently supports the weaving community of Laos in a province called Xiang Khuoang some 400 kilometres northeast of Vientiane. A Memorandum of Agreement with Lao Sericulture Company Ltd (Mulberries) was signed mid 2017 subsequently the Maybank Women Eco-Weavers programme for Laos was officially launched in January 2018. In Laos Maybank Foundation supported training of 30 new weavers and 50 mulberry farmers. Maybank Foundation also built a hostel for the trainees at the farm due to some of the trainees will need to travel for up to 2 days to attend training at the Mulberries's farm.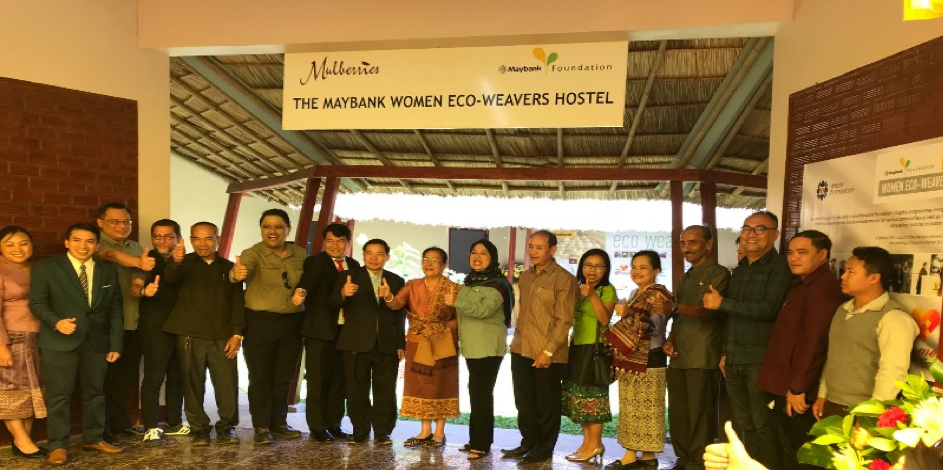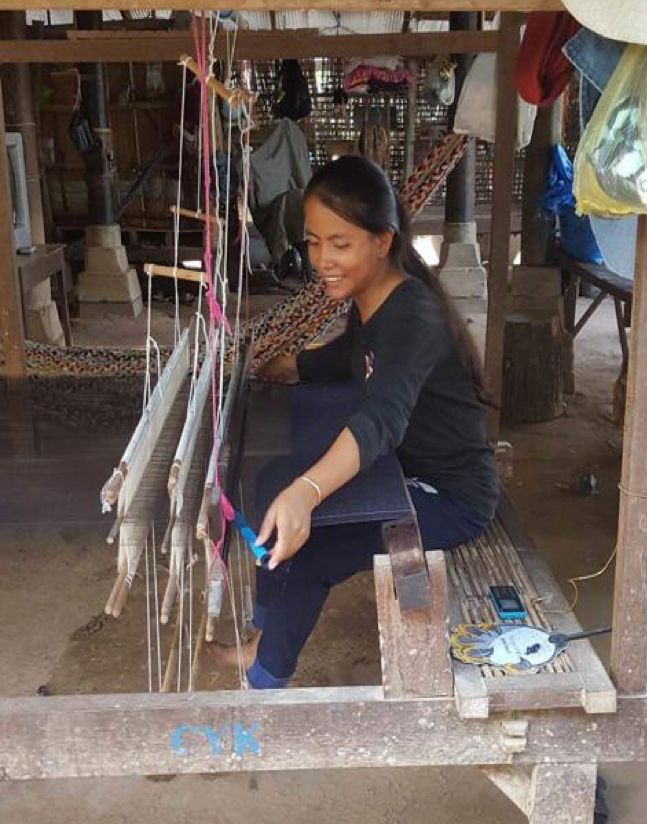 IMPLEMENTATION OF MAYBANK WOMEN ECO-WEAVERS IN MALAYSIA
In Malaysia, Songket is an ancient weaving art and preservation work are being carried out NGOs & Social Enterprises as well as private foundations. Maybank Women Eco Weavers in Malaysia is being implemented in Kuching, Sarawak.
We empower and train talented ethnic women with the skills of Songket weaving to produce high quality and sustainable Songkets products.
The programme plan to train 10 new women weavers per training sessions of 8 months each session. The trainees to be selected will be from the multi ethnic communities of Sarawak.
This programme in Malaysia aims to bring the following results:
1. To train 10 new Songket weavers per session
2. Sustainable income for the weavers
3. Marketing and exposure for Songket Products
In our effort to enrich the lives of women weavers in Sarawak, we partners with Tanoti House, a local Social Enterprise that champions the art of Songket weaving industry in the community.