Our community empowerment efforts are centred on creating sustainable livelihoods and support systems. As we expand regionally, we are committed to developing effective and affordable solutions that tackle issues of financial and social exclusion. Our interventions are driven by the belief that financial inclusion is a powerful enabler for economic growth.
Reach Independence & Sustainable Entrepreneurship (R.I.S.E)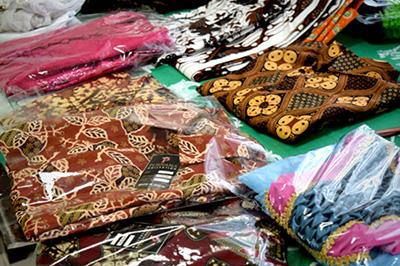 R.I.S.E Programme is an entrepreneurship (entrepreneur-mentorship) and financial training programme, with structured mentorship towards the physically-challenged participants that aims to establish and improve the capabilities of their businesses providing a positive impact on their surrounding communities. With the enhanced business capabilities, the physically-challenged will not only create new jobs for the physically-challenged community but also possible to employ other people, including those from marginalized communities so as to provide a multiplier effect for the surrounding community. For the implementation of this program, Maybank Indonesia and Maybank Foundation formed a partnership with People Systems Consultancy.
The programme started as a pilot in September 2014. Mainly, the objective of R.I.S.E programme is to train, coach and mentor participants in developing their entrepreneurial skills. Initially implemented in Malaysia, the top 40 beneficiaries manage to rake in a 411.7% average income increase as of the month of April 2015.
As previous participants have proven the effectiveness of the training and coaching conducted in Malaysia, R.I.S.E programme is actively expanded to Indonesia and the Philippines.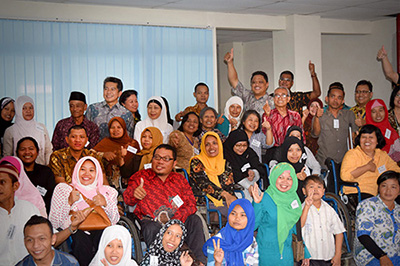 As of today, 1866 participants have completed their training for R.I.S.E Phase 2 program in 29 different locations, from the 1800 participants allocated consisting of 1400 from Malaysia, 211 from Indonesia and 255 from the Philippines.
R.I.S.E programme has become an illustration of Maybank's effort to meet the financial inclusion programme as announced by several governments in the region, mainly for the underprivileged and marginalized. Many of the ASEAN residents are not bankable, including the physically-challenged that are disadvantaged, with financial inclusion to obtain financial facilities to increase productivity, to save and accumulate assets and improve welfare.
Maybank Foundation's R.I.S.E programme has been recognized as a corporate responsibility effort with exponential possibilities to transform the lives of the marginalized. This is evident when R.I.S.E programme was awarded the Silver Medal for Corporate Social Responsibility (CSR) at the Global CSR Summit and Awards held in April 2016 at the Laguna Resort Bali, Indonesia.
Maybank Women Eco Weavers: Economic Independence Through Sustainable Textile Production
Today, about 60 per cent of the world's poorest are women who are exposed to extreme poverty compared to their counterparts. Recently, women have tremendous strides in starting businesses, building credit and increasing their participation in the economy. Women's economic empowerment is proving efficient not only in downing poverty numbers for women and their families, but as well as a tool to boost economic development at the national and global level.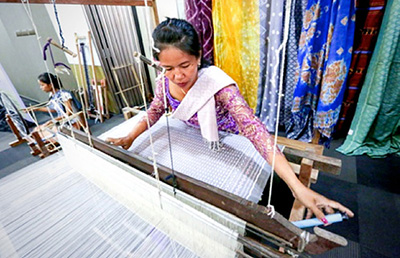 In ASEAN, there exist many similarities that cut across borders of the 10 member nations, one of which being the ancient art of textile weaving. Although textiles differ in material and design, they are all painstakingly woven by women within their own close knit communities. Conditions for women weavers can be hard, and whilst the textiles can be works of art that represent the heritage of the countries, they struggle to survive in these modern times.
As ASEANs leading regional bank, Maybank appreciates the traditions and heritage across Southeast Asia, including the struggles women weavers faced to preserve the ancient art of textile weaving. Through Maybank Women Eco Weavers programme, we promote the traditional textiles in a sustainable manner whilst creating economic independence and financial inclusion of women weavers across the ASEAN region.
Maybank Women Eco Weavers is an economic empowerment programme by Maybank Foundation intended at promoting traditional textiles in a sustainable manner whilst creating economic independence and financial inclusion. The program empowers the community of women weavers, preserving the heritage, reducing poverty and boosting economic development to sustain their livelihoods.
It is a Flagship Programme by Maybank Foundation that is launched in March 2016 and mainly focuses on supporting traditional weaving practices by poor and or marginalized women weavers in ASEAN. This newly established initiative provides opportunities to empower women who are marginalized. Through training, capacity building and microfinance, the women will have the adequate tools to help their families to become economically independent as well as providing the same to new generation of weavers to come.
In Cambodia, silk weaving is an ancient Khmer art and also an imminent Gross Domestic Product (GDP) contributor. In our effort to enrich the lives of women weavers in this community, Maybank Foundation partners with Color Silk, a local NGO that champions the revival of silk weaving industry in the community.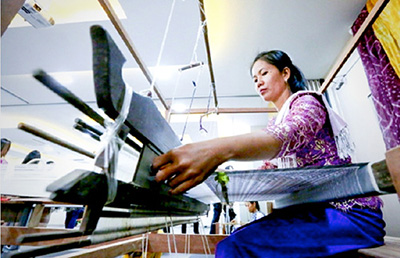 In its first year alone, the programme has trained 50 women weavers, engages with 70 farmers and planted 7,500 mulberry trees as the main food source for the silkworms.
In Indonesia, Maybank Foundation is collaborating with Asosiasi Pendamping Perempuan Usaha Kecil Mikro (ASPPUK), an NGO championing in helping women entrepreneurs in business expansion efforts, organisational management, training, technical assistance as well as product and facility improvement.
Maybank Women Eco Weavers in Indonesia is a continuation programme after a previous microfinance support initiative for women weavers by Maybank ended. The new initiative is held in 2 provinces which comprises of 4 districts. They are Sawah Lunto and Tanah Datar in West Sumatera including Lombok and Lombok Tengah in West Nusa Tenggara. The programme will span over 3 years with a target of 400 new Indonesian women weavers.
Mainly, the programme is an economic empowerment stepping-stone designed to support traditional weaving practices in ASEAN. The programme involves identifying new talent, training, capacity building and micro financing to support the sustainable development of women weavers and entrepreneurs.
The Maybank Women Eco Weavers programme in turn will help sustain local heritage and skills as well as to build the capacity of new weavers. The key focus is to preserve, sustain and promote traditional textile making processes with modern aesthetics to connect and identity collective value, in an environmentally friendly fashion.
The key characteristics of the Maybank Women Eco Weavers programme include; warranting sustainable consumption of materials used and promoting and putting traditional textiles forward in the global market. The programme is an opportunity to rethink structures and systems and explore new perspectives and processes that weighs culture, community and the environment equally.
Other than that, it will create financial independence through sustainable entrepreneurship for these women weavers, and making them financially inclusive – another example of "making the unbankable, bankable".
ASEAN Foundation gives it full support towards the programme as preserving the ASEAN culture and building ASEAN identity are common missions the organization lies on.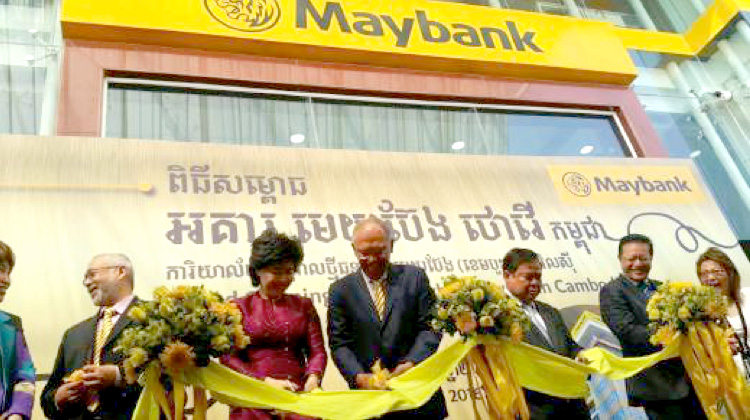 In conjunction with the opening of the new Maybank Tower in Phnom Penh, Tan Sri Dato' Megat Zaharuddin Megat Mohd Nor, Chairman of Maybank, launched the ground-breaking and blessing ceremony of the Maybank Slik Weaving Training centre in Takeo province, Cambodia.
"Through this programme, we aim to promote and enhance traditional textiles globally in a sustainable manner whilst creating economic independence and financial inclusion of women weavers regionally. With over half of the population in Cambodia being female, we are proud to be supportive not only to the nation's economy but also the women's community." Said Chairman.
eMpowering Youths Across Asean
Maybank Foundation aims to equip and inspire youths from all over ASEAN to be a positive force of change by providing a platform to learn, contribute and advocated solutions to current developmental issues. Given the much deserved opportunity, young people can bring force in creating positive movement in their communities, nations and ultimately the world we live in. eMpowering Youths Across ASEAN ensures to widen horizons and simultaneously reinforce Maybank's regional presence in their minds.

The initiative aims at young adults who are studying at tertiary institutions to go abroad in ASEAN to embark on community projects with the intent of creating a sustained and positive impact in the community. If youths are to be tomorrow's business leaders, they will have to illustrate leadership for the future. Maybank Foundation actively supports and inspires bright talented young adults in ASEAN – the business leaders of tomorrow – to bring new ideas and solutions for our most pressing problems through business, particularly social businesses.
As one of ASEAN's top corporate citizen, Maybank Foundation is taking the chance not just to improve educational aspirations, but also to nurture a select group of young people to solve some of society's toughest obstacles. Above all, in ensuring that we play a significant role as a catalyst for social change, our objective is to create ethical leaders with a mission.
The programme started with smaller projects and be scaled up in coming years across the region to become the foremost programme in Southeast Asia for igniting youth empowerment. The programme includes coaching, leadership modules, and overseas as well as projects tailored for local community services.
As programmes begin to scale up, some of the more promising initiatives will be incubated toward becoming social enterprises, which will have longer-term impacts on the community.
Sending across what is important, eMpowering Youth is the collective energy and creativity of youths that is needed to be channelled into challenging and meaningful activities that tightens community bonds, encourage volunteerism and philanthropy, together with generate innovative solutions to socio-economic challenges. As the programme expands, Maybank Foundation expects a wide selection of community endeavours that will uphold the building of a cohesive and resilient ASEAN, one that add value to national identity and regional affinity.

As nations grew faster than ever before, leadership rises and sets opening new opportunity to young people to helm towards the future growth and competitiveness especially in the ever changing landscape of ASEAN. eMpowering Youths seeks to produce tomorrow's leaders equipped with 21st century skills. They can benefit from enrichment in skill areas relevant to employment success, for instance critical thinking, strong communications and entrepreneurship. The programme also will provide the students with transition support which is the support during their transition into work life with mentoring, career counselling, internships, leadership development, and other life skills coaching. Maybank Foundation highly encourages the students to give back to their communities and countries of origin.
Therefore, incorporating a give-back component in the programme will provide students the opportunities to be developing successful social businesses after their ASEAN bound projects. Successful participants of the eMpowering Youth programme will be connected through an alumni network that offers information, resources, and opportunities to consult with other alumni to further strengthen the network of bright young citizen of ASEAN that will forge their steps as tomorrow's leaders.
Maybank Training & Learning Centre (TLC)
Many youth in the ASEAN Region are deprived of basic education or skills training. As a result, there are high levels of unemployment among youth who have little or no access to formal schooling. Challenging economic conditions further aggravate the situation. We aim to improve their employability and potential productivity through the Maybank TLC programme. Maybank TLC not only provides training and learning but also empowers youth and provides them the skills they need for work. To help the youth raise above the state of poverty, we build model skills centres in geographically and socio-economically diverse areas that are intended to serve as:
Providers of effective vocational training
Centres of information and innovative practice
Skills training combined with livelihood, health and entrepreneurial training
We are realistic that the programme will evolve with the needs of beneficiaries as well as the lessons that will emerge from implementation and will look to constantly refine the model.
For more information on our programmes, download the Maybank Sustainability Reports here.