Reach Independence & Sustainable Entrepreneurship (R.I.S.E)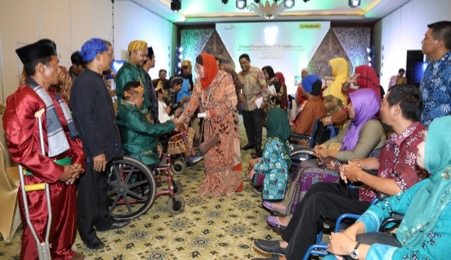 R.I.S.E. is an economic empowerment programme designed to support disadvantaged communities by helping them grow their income and become financially independent. This is done through the provision of training, coaching and mentoring. It also supports effective economic empowerment programmes for people living with disabilities thus improving their overall standard of living.
The R.I.S.E. programme starts with a three-day training on entrepreneurship and financial management. This is followed by three to six months of mentoring period with special focus on motivating participants. After the programme, participants continue to be guided and introduced to business opportunities. Their income-generation ability is also monitored. Maybank does not provide special loans to the R.I.S.E. participants but supports them to become eligible for standard loans.
The programme has proven to be successful at enabling the participants to adopt innovative strategies for their business ideas, enhance business management skills as well as improve client acquisition and retention. This has led to quick and sustainable income increase, without necessarily requiring loans or additional funding. New thriving businesses bring prosperity to their owners and their families but also have the potential to provide employment to others, thereby contributing to welfare of entire communities.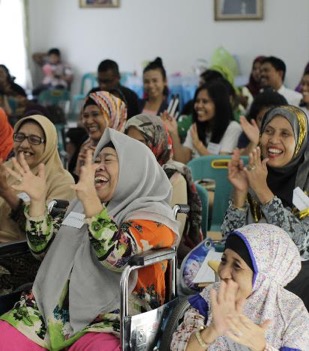 The R.I.S.E programme was piloted in September 2014 in Malaysia with 280 participants and is now running in 4 ASEAN countries, Malaysia, Indonesia, the Philippines and Laos. Today, more than 6,300 PWDs and marginalised people have benefited regionally, receiving much higher income and able to provide a better life for themselves and their families. Participants of the pilot programme in Malaysia had achieved a 411.7% average income increase per participant whilst participants of Phase 2, with 1,866 participants trained across Malaysia, Indonesia and the Philippines, had achieved an average income increase of 356.4%, 351.8% and 565% in those countries respectively.
Currently, we are in Phase 3 of the programme and as of today, more than 6,300 participants have completed their training for R.I.S.E programme in 4 ASEAN countries since its inception.
R.I.S.E programme has become an illustration of Maybank's effort to meet the financial inclusion programme as announced by several governments in the region, mainly for the underprivileged and marginalized. Many of the ASEAN residents are not bankable, including the physically-challenged that are disadvantaged, with financial inclusion to obtain financial facilities to increase productivity, to save and accumulate assets and improve welfare.
Maybank Foundation's R.I.S.E programme has been recognized as a corporate responsibility effort with exponential possibilities to transform the lives of the marginalized. This is evident when R.I.S.E programme was awarded the Silver Medal for Corporate Social Responsibility (CSR) at the Global CSR Summit and Awards held in Bali, Indonesia and the programme was also shortlisted as the finalist of the edie Sustainability Leaders Awards in 2019.