Scholarship Awards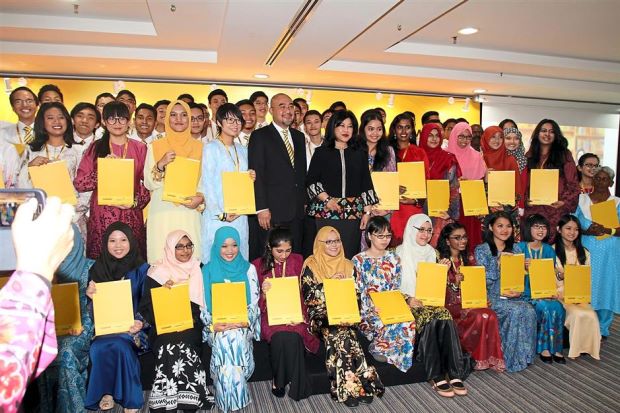 Scholarships offer opportunities for youth from low-income families to excel academically, take control of their lives and contribute to their societies. We believe that no talented young person should be constrained by the lack of financial means. Since the programme began in 1972, we have awarded close to 2,000 scholarships.
We contribute more than RM14 million in scholarships annually and will continue to explore ways to expand the scholarship programme.
The scholarships are given by Maybank to provide financial assistance to deserving students from low and middle income families to realise their opportunity of studying at top higher educational institutes. It is also part of the bank's ongoing initiative in supporting the human capital development needs of the country. The scholarships are funded by Maybank Foundation, Maybank's regional arm for corporate responsibility efforts, which has one of its areas of focus in Education. The scholarship aims to contribute to Malaysia's Vision 2020 and is part of Maybank's commitment to create an equitable society.