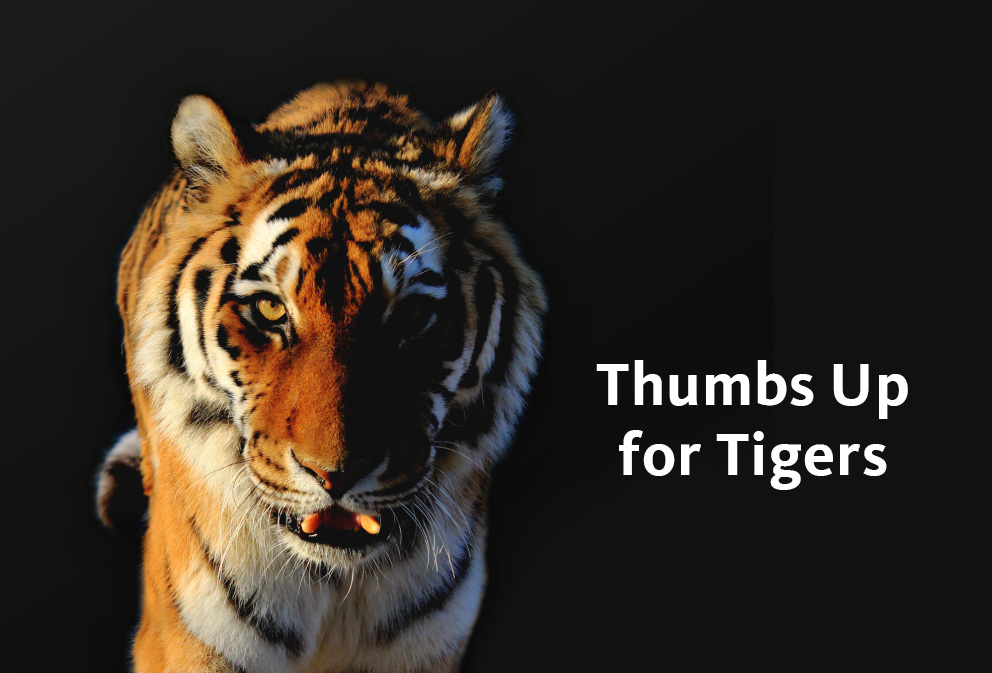 03 August 2016
Global Tiger Day 29 July 2016
Tigers are on the brink of extinction. 29 July was declared as The Global Tiger Day at the Saint Petersburg Tiger Summit in 2010*. Since then, it's a yearly global event to give worldwide attention to this endangered species and a call to action for all to save the tigers & increase their population
Join this year's Thumbs Up for Tigers (TUFT) campaign. It's a simple act of posting pictures of your creative TUFT in your social media channels. Look out for the hashtag on 29 July 2016 to pledge your support for tiger conservation.
Maybank is doing our part in supporting tiger conservation efforts. For more information, log on to www.maybankfoundation.com
Let's do our part to save tigers! Visit your local animal conservation website to learn more about how you can make a difference.
*Many international organisations are committed to this day, including WWF, the International Fund for Animal Welfare and the Smithsonian Institute.