Children and youth must have access to education and the opportunity to fulfil their potential. We invest in education through scholarships, financial literacy, and school programmes.

Scholarship Awards
Scholarships offer opportunities for youth from low-income families to excel academically, take control of their lives and contribute to their societies. We believe that no talented young person should be constrained by the lack of financial means. Since the programme began in 1972, we have provided over 1,000 scholarships.
We contribute more than RM14 million in scholarships annually and will continue to explore ways to expand the scholarship programme.
The scholarships are given annually by Maybank to provide financial assistance to deserving students from low and middle income families to realise their opportunity of studying at top higher educational institutes. It is also part of the bank's ongoing initiative in supporting the human capital development needs of the country. The scholarships are funded by Maybank Foundation, Maybank's regional arm for corporate responsibility efforts, which has one of its areas of focus in Education. The scholarship aims to contribute to Malaysia's Vision 2020 and is part of Maybank's commitment to create an equitable society.
Read more on scholarships here

Cashville Kidz: Improving Financial Capability of Students Across Asia Through Financial Literacy
Growing up in an increasingly complex financial environment, students in Malaysia and across Asia need financial literacy and necessary knowledge, skills and tools that will enable them to make more informed financial decisions with confidence and ultimately raise their financial capabilities.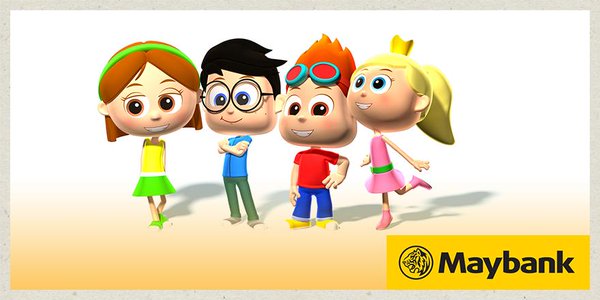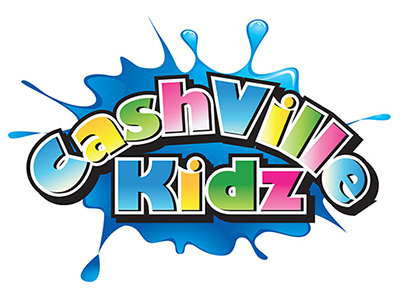 In collaboration with MoneyTree, Maybank Foundation have developed and launched Cashville Kidz, an animated television programme as a platform to build financial capability of Malaysian students through financial education.
The Cashville Kidz initiative is tailored to encourage the development of a generation that possesses more knowledge, prudent and independent in terms of managing their finances.
With the support of the Malaysian Ministry of Education, the programme mainly focuses on initiating financial literacy programmes early which allows children between the age of 9 until 12 to be able to grasp and apply financial concepts and knowledge.

Cashville Kidz is Malaysia's first financial literacy animated series created to educate school children the importance of money and prepare them for future financial challenges. Then, the show is also a platform for 'learn-through-play' method and integrates an online portal, which rewards children while they learn to use the skills they collected online.
Plus, the students will undergo a financial literacy assessment before and after the program. The assessment intends for progress tracking of participants. The programme mainly wants to establish Maybank as the champion of financial literacy education and to create a flagship initiative for Maybank Foundation that can easily be replicated and upscaled in countries where Maybank operates.

Working alongside MoneyTree and the Ministry of Education Malaysia, Cashville Kidz has reached over 50,000 students from more than 200 primary schools encompassing 13 different states in Malaysia, including Sabah and Sarawak.