eMpowering Youths Across ASEAN Programme
Context
eMpowering Youths Across ASEAN is a flagship programme by Maybank Foundation in collaboration with ASEAN Foundation. This programme aims to empower youths to be change-makers and drive social innovation to alleviate poverty and grow wealth in ASEAN. Maybank Foundation, as the CSR arm of the Maybank Group, exists to positively impact communities in markets that Maybank operates. The Foundation's programmes are focused on six key pillars which are Education, Community Empowerment, Healthy Living, Arts & Culture, Environmental Diversity and Disaster Relief.
As one of ASEAN's most active corporate citizens, Maybank Foundation is taking the initiative to lead the charge for sustained and positive impacts on communities that Maybank operate in and with that aspiration, during the ASEAN Day on 8th August 2018, Maybank Foundation have sealed the partnership with ASEAN Foundation in Jakarta, witnessed by the Secretary-General of ASEAN, Dato' Paduka Lim Jock Hoi, the Chairman of Maybank and Maybank Foundation, Datuk Mohaiyani Shamsudin, and Chairman of the ASEAN Foundation's Board of Trustees Ambassador Elizabeth P. Buensuceso.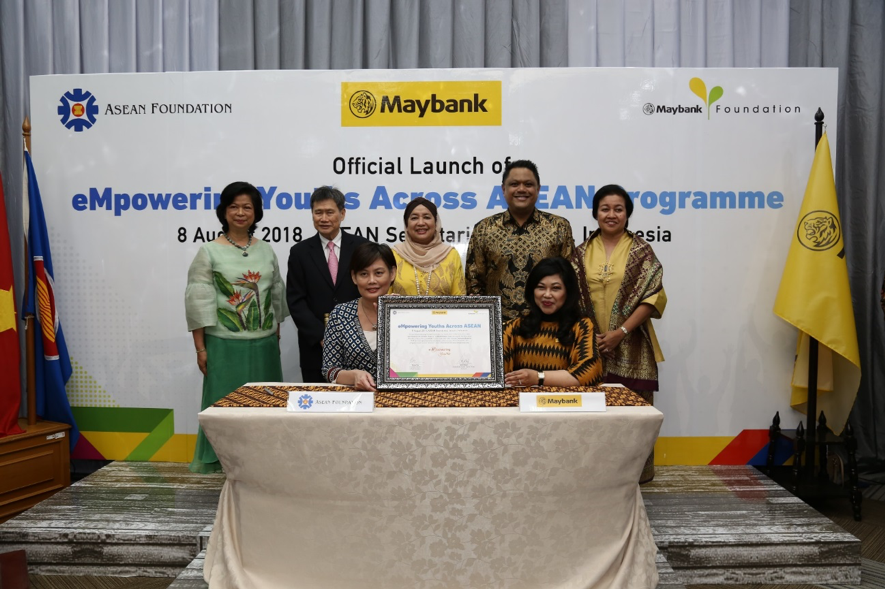 Strategy
Initially starting out as an employee volunteerism initiative in Maybank Singapore, the programme has since evolved into one of six flagship programmes that Maybank Foundation runs across Southeast Asia in support of the ASEAN Socio-Cultural Community Blueprint 2025. With the realisation that the future of ASEAN is in the hands of the youths, it is important that the hopes, energy, determination and creativity of the young people are harnessed and channelled into inspiring, meaningful and sustainable activities that strengthens community bonds through innovative solutions to socio-economic challenges.
The programme is opened to youth age from 19 – 35 years old from across ASEAN where top 100 will be selected through vigorous selection process to be the future change-makers. Part of the main criteria of selection was that these they had contributed and advocated for community development initiatives of impact in their home countries. To complete the ecosystem, the programme have selected Civil Society Organizations (CSOs) to be the project implementation partners. These youths will then go through series of preparation such as associating with their partner CSOs via online platforms, and a week-long Regional Capacity Building and Orientation Workshop and for 2019, it was held in the ASEAN Studies Centre, in the famed Chulalongkorn University from 22nd to 26th January 2019.
Regional Capacity Building and Orientation Workshop offers various aspect of preparation exercises for the participants ranging from Design Thinking Workshop, Sharing Sessions, ASEAN Introduction, UN SDGs Tools, Project Cycle Management Cycle and Project Preparation as well as Project Deliberation and presentation.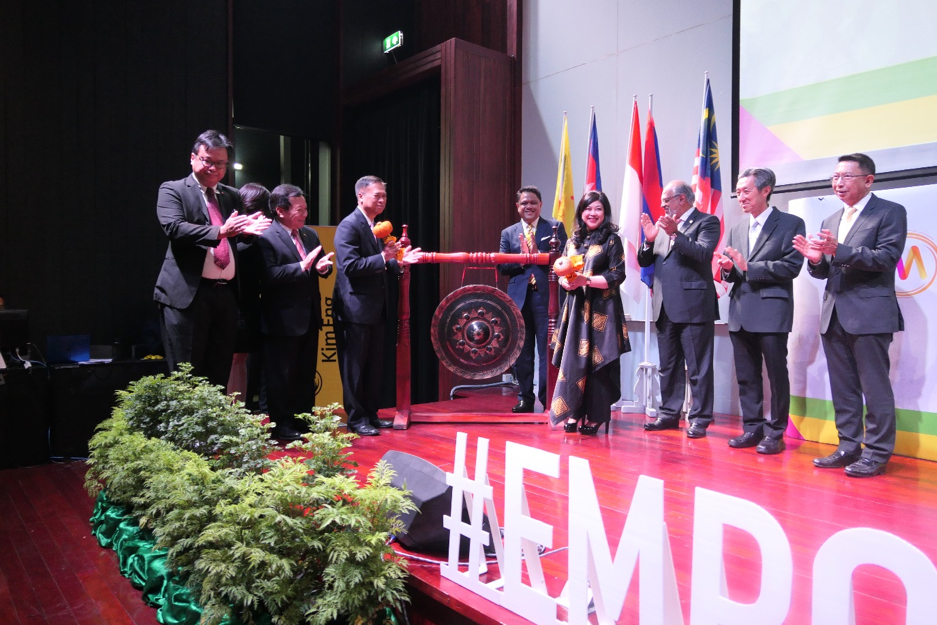 "The launching of the 2019 eMpowering Youths Across ASEAN Regional Capacity Building and Orientation Workshop in ASEAN Studies Centre, Chulalongkorn University, Bangkok Thailand on 22nd January 2019 by Puan Nora Manaf, Group Chief Human Capital Officer and Group EXCO, Maybank with H.E Mr. Vijayat Isarabhakdi, Advisor to the Minister of Foreign Affairs, Ministry of Foreign Affairs of Thailand"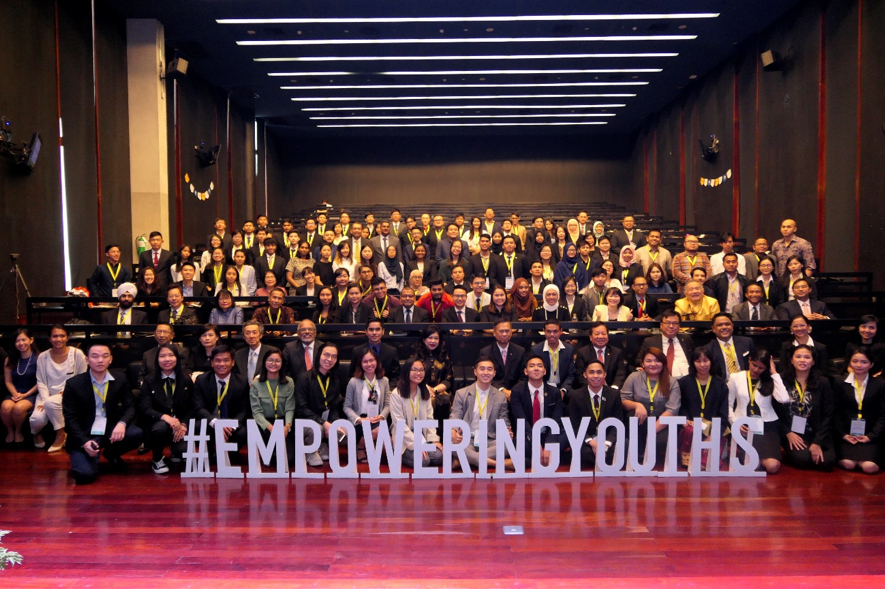 "2019 eMpowering Youths Across ASEAN participants during the Regional Capacity Building and Orientation Workshop in ASEAN Studies Centre, Chulalongkorn University, Bangkok Thailand'
Impact
At the end of the Regional Capacity workshop, community investment projects were ideated by utilizing all the tools learnt with the guidance of their partnering CSOs. These projects were then deployed with all participants mobilised to the designated countries with three pilot countries for 2019; Malaysia, Indonesia and Cambodia. Covering projects under the pillars of Arts and Culture, Community Empowerment, Environmental Diversity and Education, with 4 projects were deployed in Indonesia with 3 each in Malaysia and Cambodia.
Over the period of the project deployment, the participants along with their respective partner CSO went to ground engaging directly with the communities to understand the local issues at hand, and through the process gradually building the trust with the beneficiaries to deliver on the projects mandated. From projects focusing on arts and culture to food waste management, eco-tourism to children education, all our participants enthusiastically went about bringing positive change to the communities, befitting their role as change-makers. Getting soaked in torrential rain or sweating it out under the hot sun clearly were not a deterrent to their spirit, and we are very encouraged that the resulting impact from the projects will definitely contribute to cultivation of goodwill for Maybank with the engaged communities.
In ensuring the sustainability of the projects deployed, all participating CSOs and participants were mandated to come up with the sustainable plan which will be taken up by the CSOs upon the two weeks project deployment phase ended as the teams handed over their projects to their partner CSOs, leaving their positive marks on the communities served and bringing home invaluable lessons and memories in their journey as an ASEAN change maker.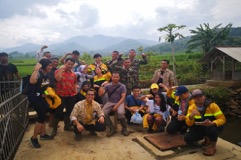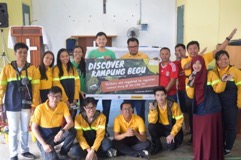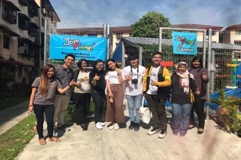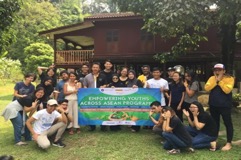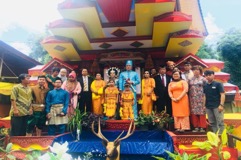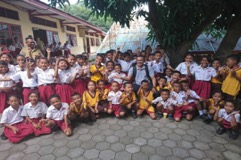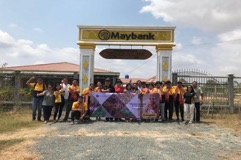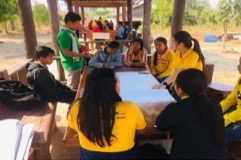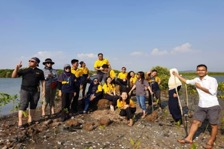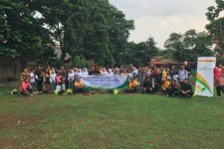 Program Partners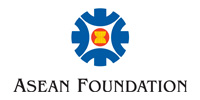 Asean Foundation
Click here to become a positive change maker in the society.