Maybank Heart
WHAT MAKES US UNIQUE?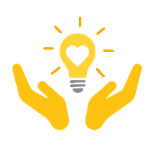 100% donation policy
Our 100% donation policy means that every cent that you donate is delivered in full to the charity of your choice, for the campaign identified. No portion of said donation will be used for administrative or any associated cost. Contributions, no matter how large or small, comes entirely from donors like you. They make it possible for charities to continue to thrive. At MaybankHeart, donations are not just about money- it's about making a change for the greater good.

We do the vetting
We understand that given the numerous reports on questionable charities exploiting people's generosity, it can be hard to distinguish the genuine causes from the rest. Which is why all of our NGOs go through a thorough vetting process to ensure that they meet registration requirements enforced by the government. We also validate the authenticity of the campaigns proposed by the NGOs so that the donations are used for the intended purpose. MaybankHeart is dedicated to partnering with credible and reputable organizations.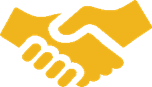 Transparency = trust
MaybankHeart believes transparency is essential to any crowdfunding platform. Every donation received is entrusted to us by the donors and we fulfil our responsibilities through maintaining a strong governance procedure. The campaigns posted on the platform include a quick background on the NGOs and a breakdown of how the funds will be use. Rest assured that we keep our donors and the public updated on all of our campaign's progress using real-time status on the total amount of funds collected. The platform is designed to encourage participation from the public so as to ensure the continuity of this charitable ecosystem.